November 23 2014
1
23
/

11
/

November
/

2014
01:23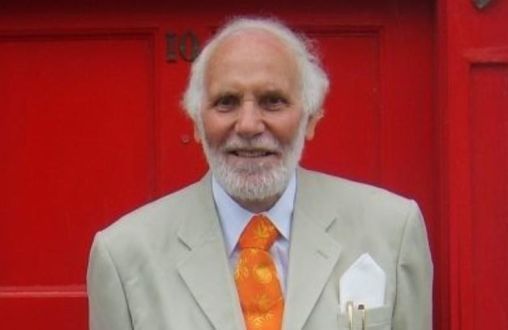 The recent death of ex-senator and architect, Jack Fitzsimons of Kells, County Meath, has been keenly felt by his family and by the many people who knew him in his former professions. Readers of his best-selling book, Bungalow Bliss, will remember him too for his professional and easy to follow advice on affordable house designs.
But those of us concerned about the protection of Ireland's wildlife heritage will cherish his commitment to the campaign to outlaw the cruel practice of live hare coursing. Following two terms as a senator, Jack stood in the local elections on an anti-blood sports ticket, seeking a mandate for his view that hare coursing should be banned.
He was elected to Meath County Council on that platform and worked tirelessly to highlight the plight of the gentle and inoffensive creatures that are snatched from our countryside to serve as live bait.
He organized a march from his native Kells to Dublin, where he spoke to a large gathering outside the Dail about the need to protect the Irish Hare, stressing its unique place in our culture and ecology, and its status as a living link to the last Ice Age.
He backed Tony Gregory's attempt in 1993 to tackle hare coursing via a Private Members Bill. Though the measure was voted down, it shamed coursing clubs into muzzling greyhounds, a de facto recognition on their part that hares were suffering in their "sport."
In 1994 Jack published a book with the ironic title of Coursing Ban be Damned, in which he made a powerful case against hare coursing, citing both conservationist data and scientific studies that proved hares suffer immense distress and trauma as a result of being coursed by hyped-up dogs, even when they manage to avoid outright physical injury. He also touched upon the deep divisions that the anti hare coursing campaign had created among politicians and how the lavishly financed pro-hunting lobby had succeeded in distorting the political process in favour of blood sports.
Jack ran as an independent protest candidate in the 1994 European Parliament election, prioritizing his opposition to "hare coursing and fox hunting."
Though he did not live to see his beloved Irish Hare safeguarded from recreational cruelty, Jack Fitzsimons helped through his writings and political campaigning to prepare the way for future legislation on the issue.
There are those who will decry his emphasis on the hare's sad plight, but none will deny that he was an honest and brave politician, who did what he believed to be RIGHT, as distinct from what was politically expedient.